The Leica Q2
I still can't quite believe I am typing this, but here it goes, I am now the proud owner of a Leica camera! 😱
It took a while to get here since it was on backorder, or as they put it, limited release. I placed my order on April 21st and it arrived on August 22nd. Four months almost to the day! Crazy, right!? It was definitely not the normal process of ordering electronics and camera gear, but it was for this particular model. 🤷‍♂️
I ordered it from B&H Photo Video and even though I only got the standard shipping, it shipped with 1 day shipping, so it got here very fast once it shipped. An interesting aside, each camera comes with info on when it was made, and mine was made on July 30, 2019. It definitely wasn't sitting around long before it went from the factory to B&H and then on to me!
📷
The Leica Q2 is a digital 35mm compact camera with a fixed lens.
Here are some of the figures:
Sensor: Full Frame 47MP
Lens: Leica Summilux 28mm f/1.7
Viewfinder: OLED 3.68 MP @120fps
LCD Panel: 3" 1.04 MP LCD Touchscreen
Environmental Protection: IP52
Connectivity: WiFi (802.11 b/g/n) & Bluetooth (4.2 BLE)
Battery: Leica BP-SCL4 (1860 mAh)
A couple accessories I got to accompany the Q2.
-SanDisk Extreme Pro SDXC UHS-II Memory Card
-Gordy's Camera Strap
-Leica Q2 Handgrip
-Peak Design Cuff
The unboxing of this camera was unlike any other camera I have purchased (at any price point). You can tell the company takes pride in their work and want you to have a true experience when unboxing your new camera. Some photos of the unboxing below. (Including the shipping box with a giant hole in it that gave me a heart attack when I first received the box! 😱)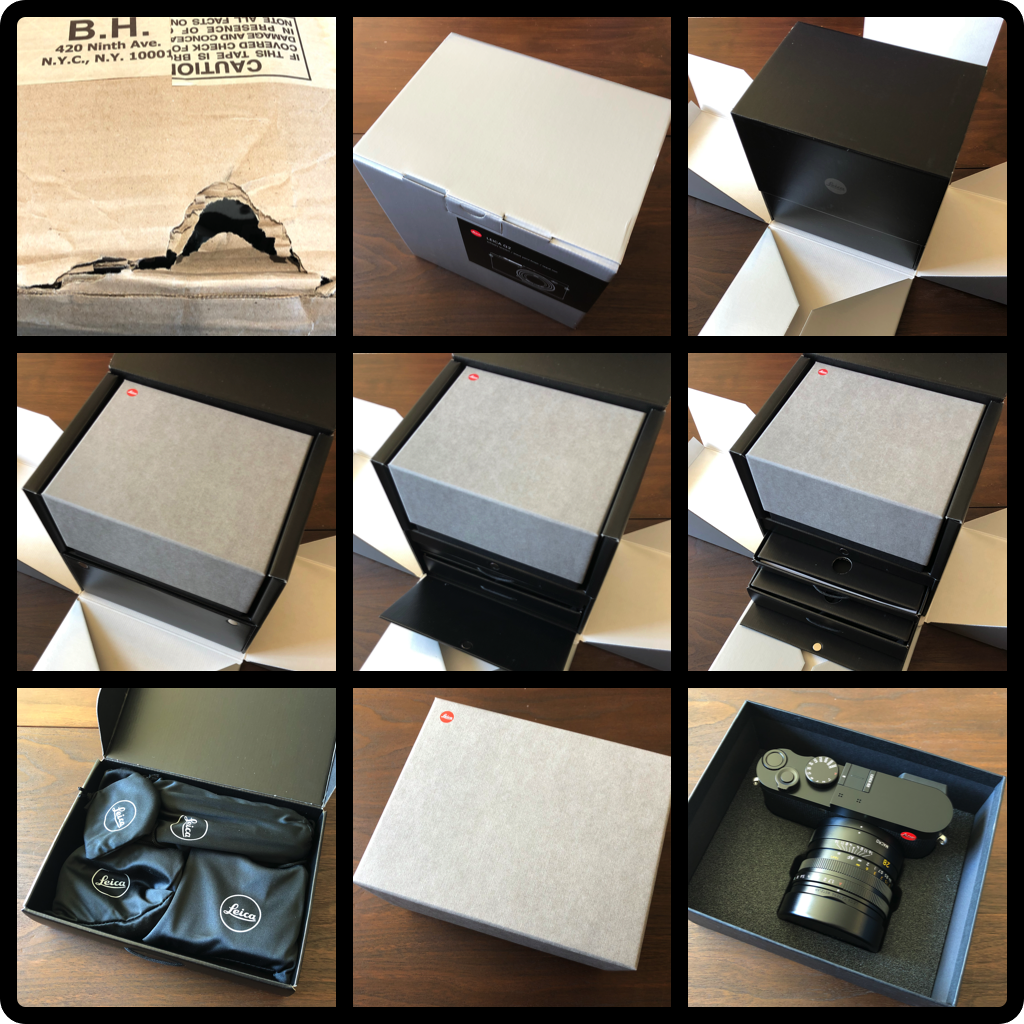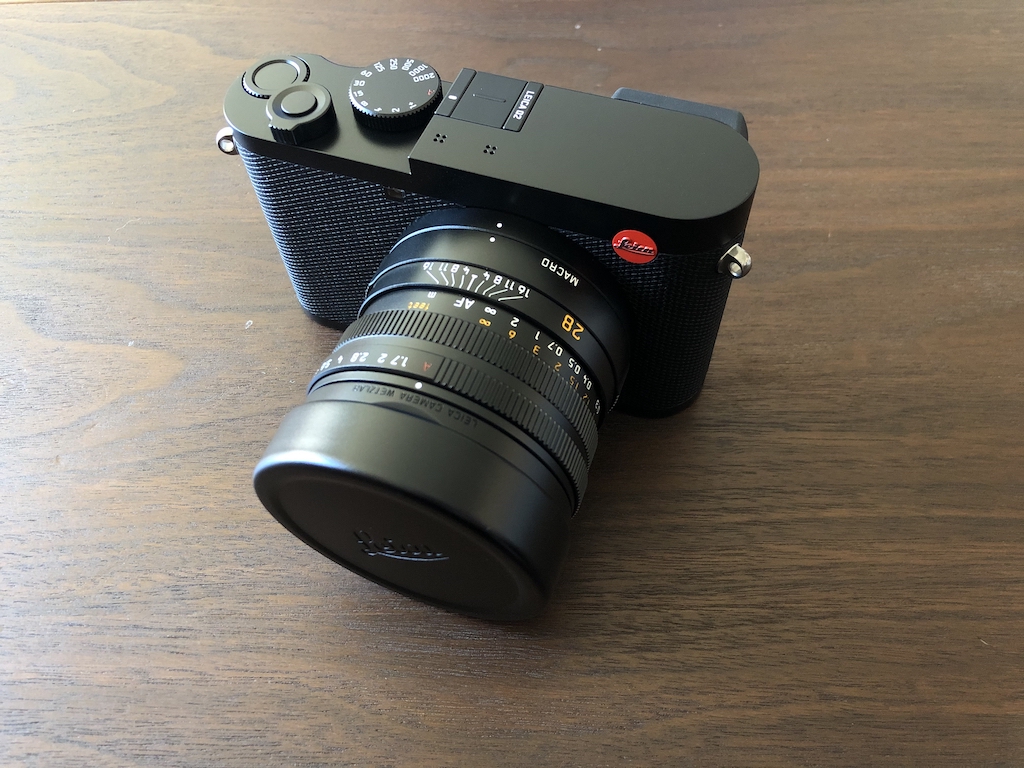 During my first week, I have had time to get aquatinted with the camera and I have to say I am absolutely satisfied with my purchase. The camera build quality is fantastic, the image quality is exquisite, and the overall functionality of the camera system is great.
I am looking forward to getting out and about with this camera to capture images under the constraint of only having a 28mm lens.
It can't all be rainbows and sunshine, can it?
Of course, nothing is perfect, but when comparing to my expectations, it nails it. If I have to nitpick about things I would like to see different, they would be:
A USB-C port for offloading photos as well as battery charging.
Having folding power prongs on the charger as well as the long cord it comes with.
Maybe I will come across some other things as I use it, but so far, that's it. I am very happy with the purchase and it was definitely worth the wait!
Updates:
The lens cap is made very well and looks great. BUT, functionally it is terrible. It falls off with almost no force.