The Apple Card Experience
A fairly thick unmarked white envelope with what is obviously a plastic card on one side is usually what you find in the mail when you sign up for a new credit card. This type of mail hits mailboxes every day across the globe, and no one cares or gets excited about it. Do they need to be excited about a new credit card? Probably not, but what would it be like if you were?
Ordering and receiving the new Apple Card is meant to be a memorable experience, no different from any other Apple product you purchase. But Apple Card isn't a product, you say. It sure is a product, just in a different category. There is speculation on both sides as to whether Apple should be in this market. As far as I am concerned that is all based on opinion, and you know what those are like; everyone's got one.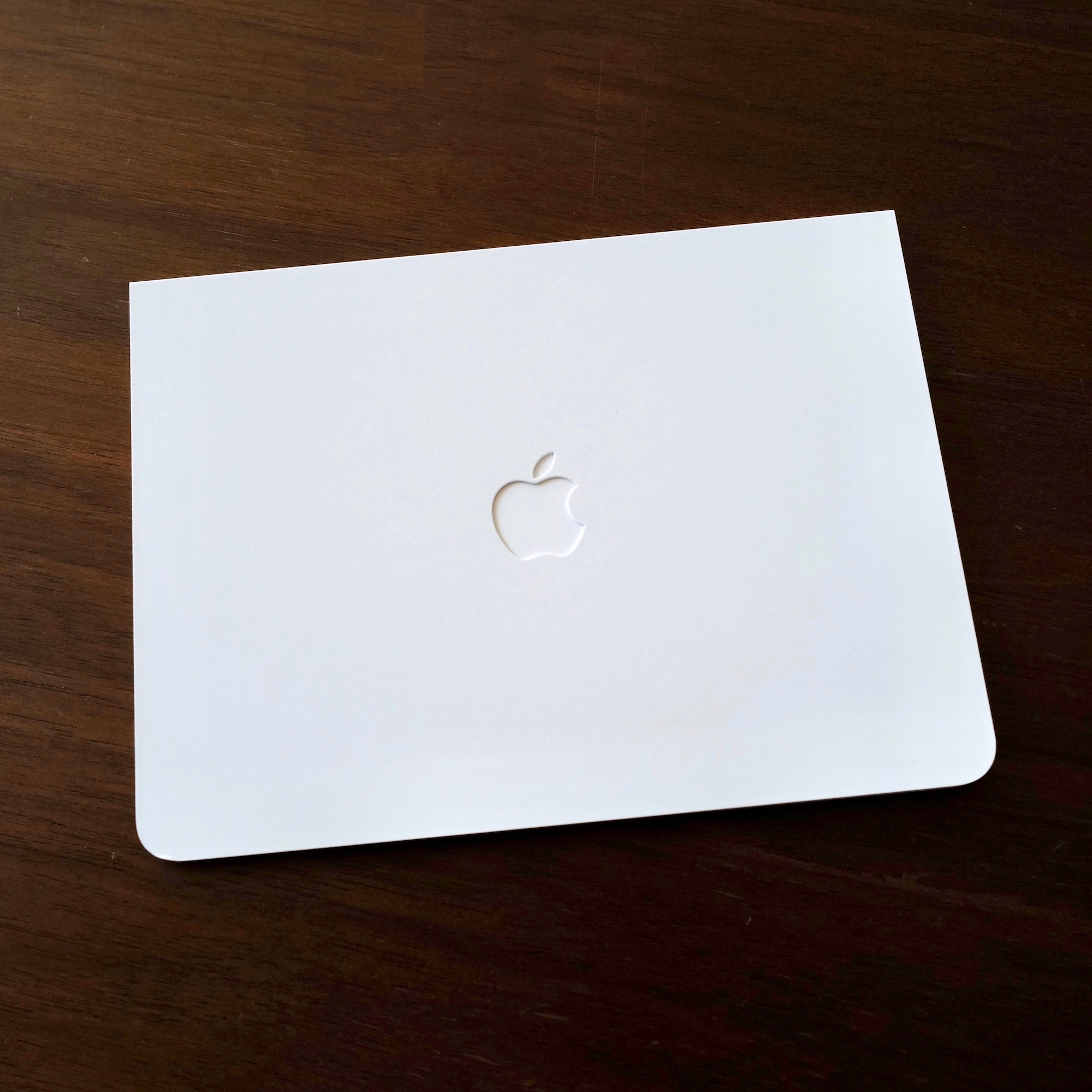 From the build-up, to launch, to receiving the card, it was Apple style and elegance all the way. Sign up was as simple as entering a few pieces of information into your iPhone, and you are presented with an instant decision and credit limit info. At this point, you can immediately begin using the card via Apple Pay until your physical card arrives in the mail a short while later.
The physical card is not even close to any card you are carrying today. There are cards out there made of materials other than plastic, but the titanium Apple Card has a few other surprises up its sleeve. Starting with information on the card, or lack of information may be a better way to put it. No credit card number, no expiration date, no CVV codes. Just your name on the front. Someone can take your card, but they won't know any of the relevant information. A would-be thief can of course still swipe it, but given the ease with which you can disable the card from your phone, it won't take long to shut them down.
Activating the card is a simple tap of your phone on the packaging. Avoiding the back and forth of calling phone numbers and entering numbers or waiting on hold to talk to someone. The photo below shows the packaging and the 'tap to activate' portion of the packaging.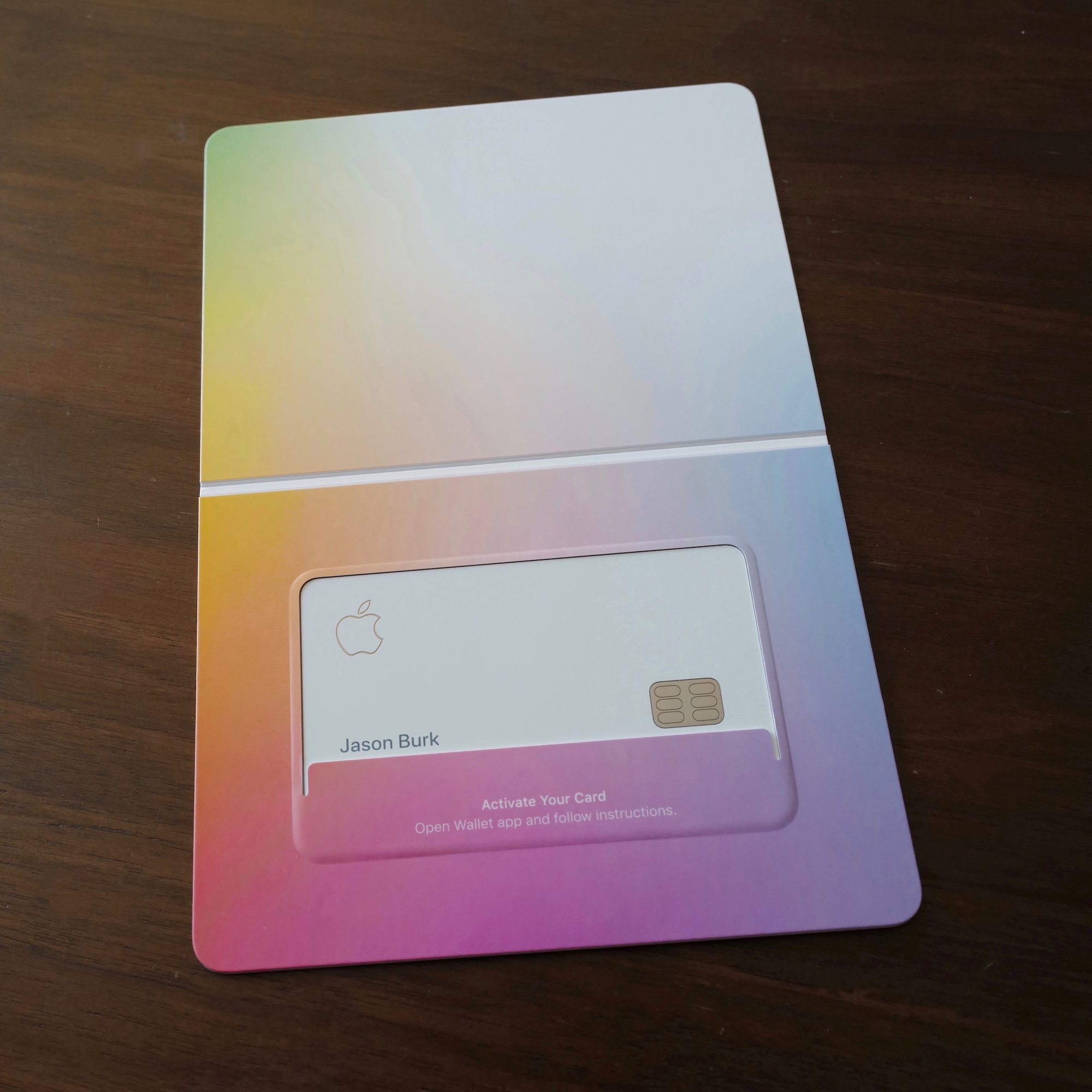 The magic happens when you start using the card and reviewing your purchases with the Apple Wallet app on your phone. Purchases are broken up into categories, and everything in the statement is clear, concise, and human-readable. Each type of purchase has a color associated with it, and your card will begin to take on a beautiful pattern of colors as you use it each month. Paying it off at the end of the month wipes the card clean, and you start with a clean canvas for the next month.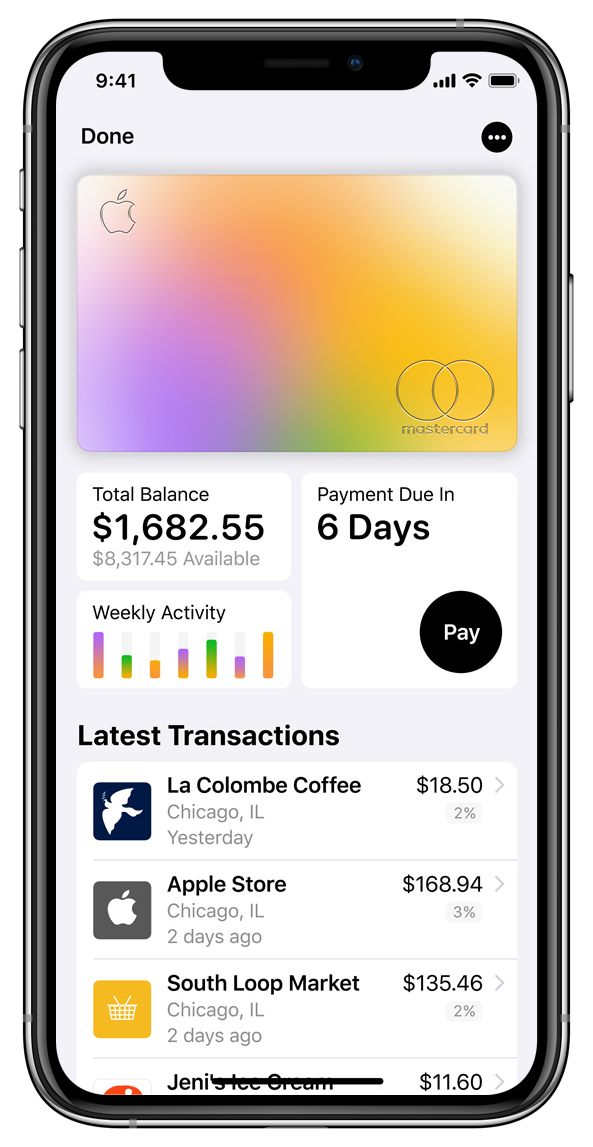 Love it or hate it, it's here, and I feel it's a great product, and this can be a helpful step in changing the ugly world of credit into something beautiful.
Apple Card Rewards
Daily cashback deposited into your Apple Cash account.
3% Cash Back on Apple purchase (in-store, App Store, iTunes Store, Apple Services), as well as selected partners.
2% Cash Back on all Apple Pay purchases.
1% Cash Back on all purchases made with the physical card.