Mac Mini Dock - Satechi Hub
Price: $80 USD
If you use a Mac mini (2018), you know it's nice to have so many ports on the back for connecting lots of peripherals. The only issue that comes up is with reaching around to the back to access them. Most of the things I plug in stay connected permanently, so no big deal for those. Sometimes you need to plug something else in and having ports on the front would be a convenience. Fortunately, I think I have found the perfect solution! The Satechi Aluminum Stand Hub for Mac mini.
The unit sits perfectly under the Mac mini and looks great. The space grey aluminum color differs slightly from the Mac, but it's close enough. It includes vents for air flow and has non-slip feet. This may not seem like a big deal, but the bottom of the mac mini is slippery on my desk, so now it stays put if it gets bumped.
The hub uses only one of the USB-C ports on the back of the Mac mini and adds the following ports to the front for use. Check out the photos below.
1x SD Card Slot (They go in upside down for some reason? It has a nice click when inserted.)
1x Micro SD Card Slot
1x 3.5mm Headphone Jack
3x USB 3.0 Ports - 5GBps (The ports are very loose when inserting a cable. Connection is fine though. It's actually kind of nice to not have to pull so hard to get a thumbdrive out.)
1x USB-C Data Port - 5GBps
*All the front USB ports do appear to provide charging, although I am not sure how much power is being provided. I plugged in an iPhone 11 Pro with a USB-A > Lightning cable and a USB-C > Lightning cable.
The build quality is very nice, and the convenience is fantastic!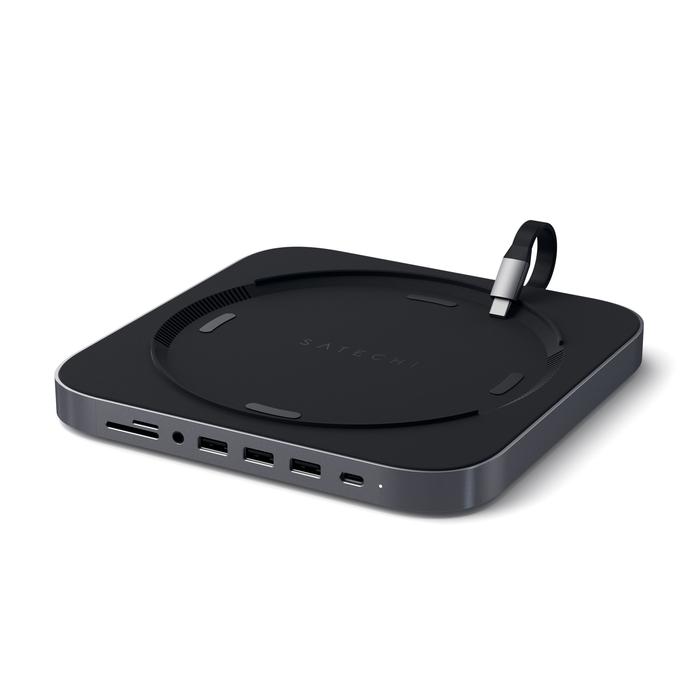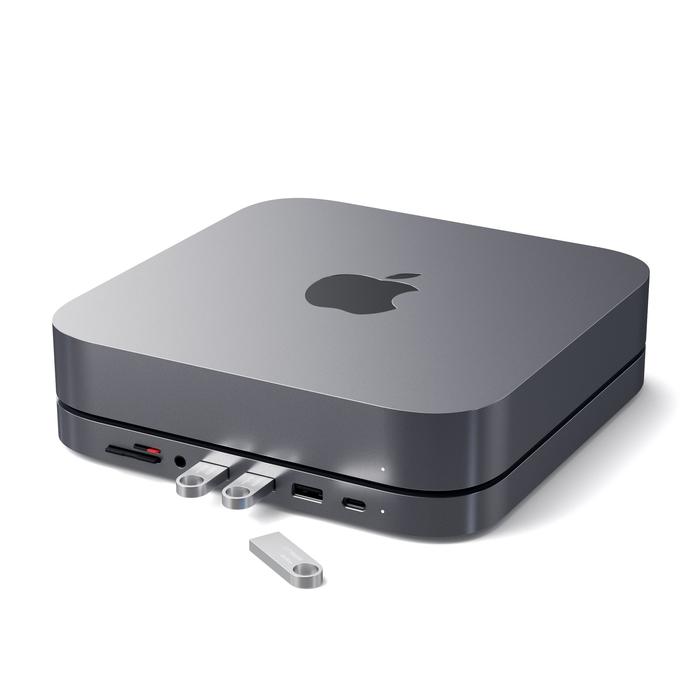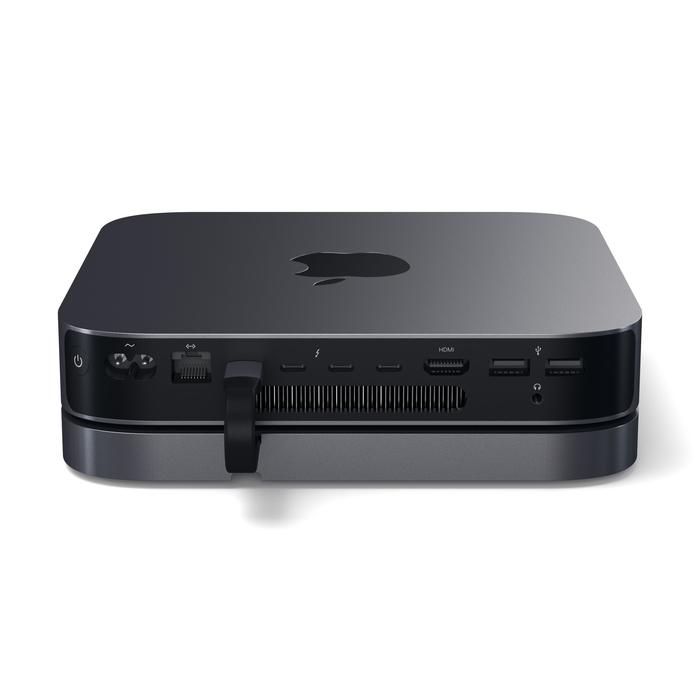 Photos: Satechi.net
Update
After a couple months, I have decided to remove this from the bottom of my Mac mini. I have been running some temperature checks and the Mac is definitely running hotter and working harder during times of light use. I think it's better to have slightly less convenience over a Mac dying prematurely. It might not be a big deal, but I would rather not worry about it. It will be missed!