Luna Display
Part of our new Mac mini purchase included a Luna display USB-C adapter. Because the iPad Pro is what we consider to be our "main computer", this was going to be a way to utilize the Mac mini for short sessions while on our iPads.
Here are some of my observations during use.
A. I would prefer the Mac app to be a menu bar app rather than a dock app. There doesn't really need to be an app in my dock 100% of the time.
B. This window seems to always want to be showing on the Mac which is useless when you are on the Mac.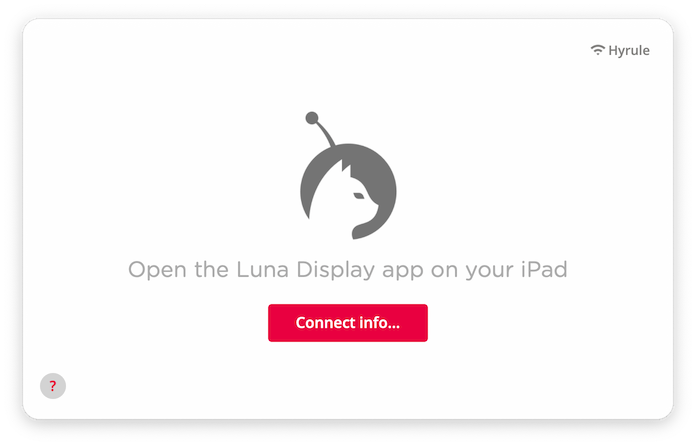 C. Every time I connect, it sets the display configuration to extended, which is not ideal when you are connecting with an iPad to use the Mac from another room. So I have to switch the display preference to mirrored every time I connect. Not sure why it doesn't allow for a default, or at least remember the last connection state. Maybe something I am missing?
At the end of all this, I have found that using Screens (with Screens Connect) is a more simple and effective way to accomplish remote control of the Mac mini. Plus I really like the way they have implemented touch mouse control.
It's a neat little device, but I am struggling to see why it would be any "better" for remote desktop use compared to a software solution.
*I am not using it as an additional display, which is one of the key features of the device. This works as intended. Perhaps I just misunderstood the use cases for this device.
If you are using a Luna Display and are not having these issues, let me know if you have any ideas. Thanks! 📧