Elevation Labs - FamilyCharger
A really cool product and idea. Unfortunately, it didn't work out for us..
Everything about this product sounded great but after putting it in place, some things came to mind that made us think it wasn't right for our needs.
In our living room we have an Anker PowerPort Speed PD 5 power brick. It gives you one PD USB-C port and four PIQ USB-A ports. A really nice product that allows us to have a collection of plugs within arms reach for charging whatever needs it. The only downside is that you then have 5 different cables getting tangled up and looking pretty terrible.
I came across the FamilyCharger from Elevation Labs and thought this was exactly the solution for the clutter problem. It is a single large cable that terminates into five connectors: three Apple Lightning , one micro USB, and one USB-C. The other end is an interesting custom five USB-A connector head. I plugged this end into an Anker PowerPort 5 that we already had. You can also get the wall adapter from elevation lab if you don't have one.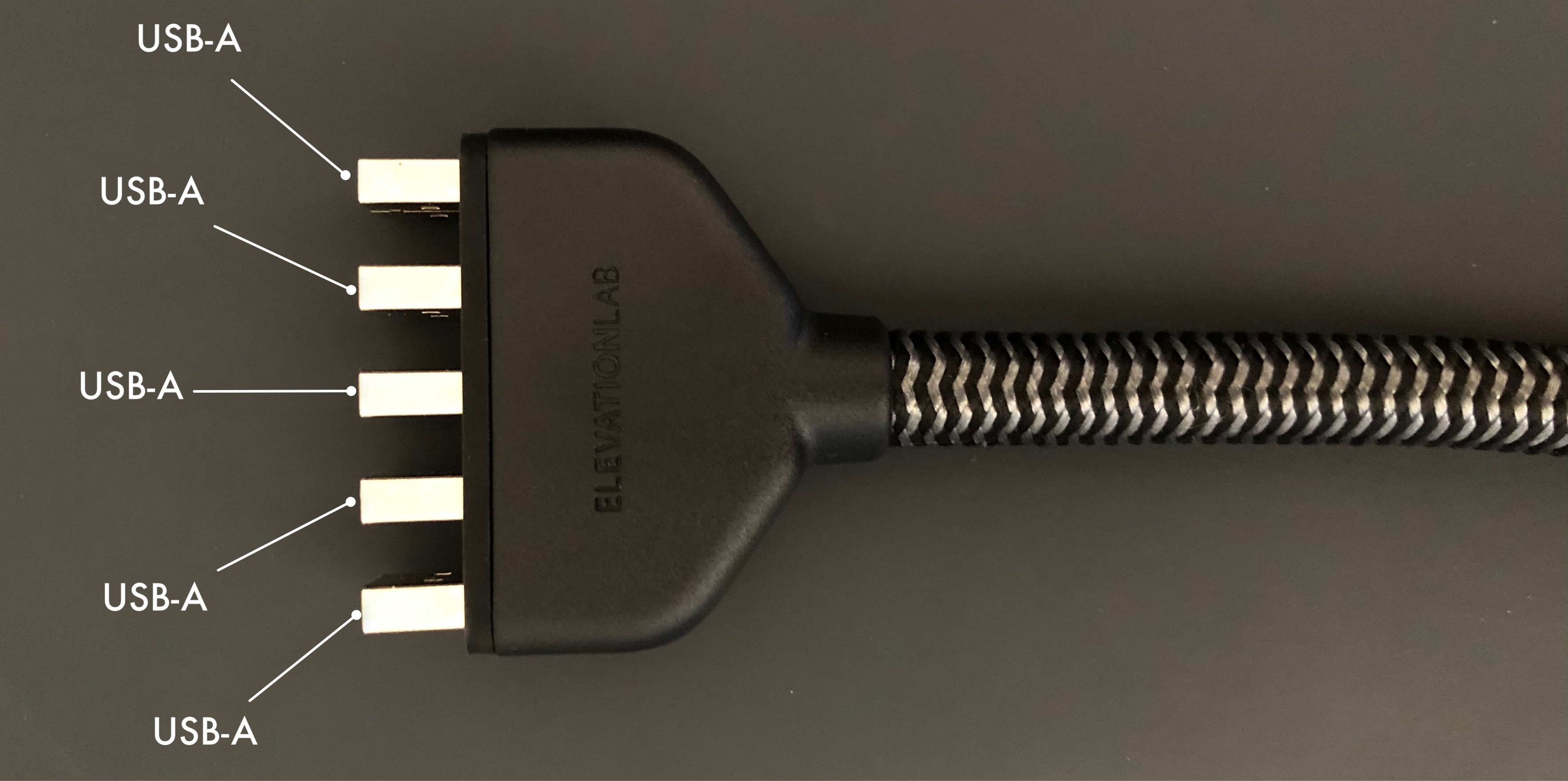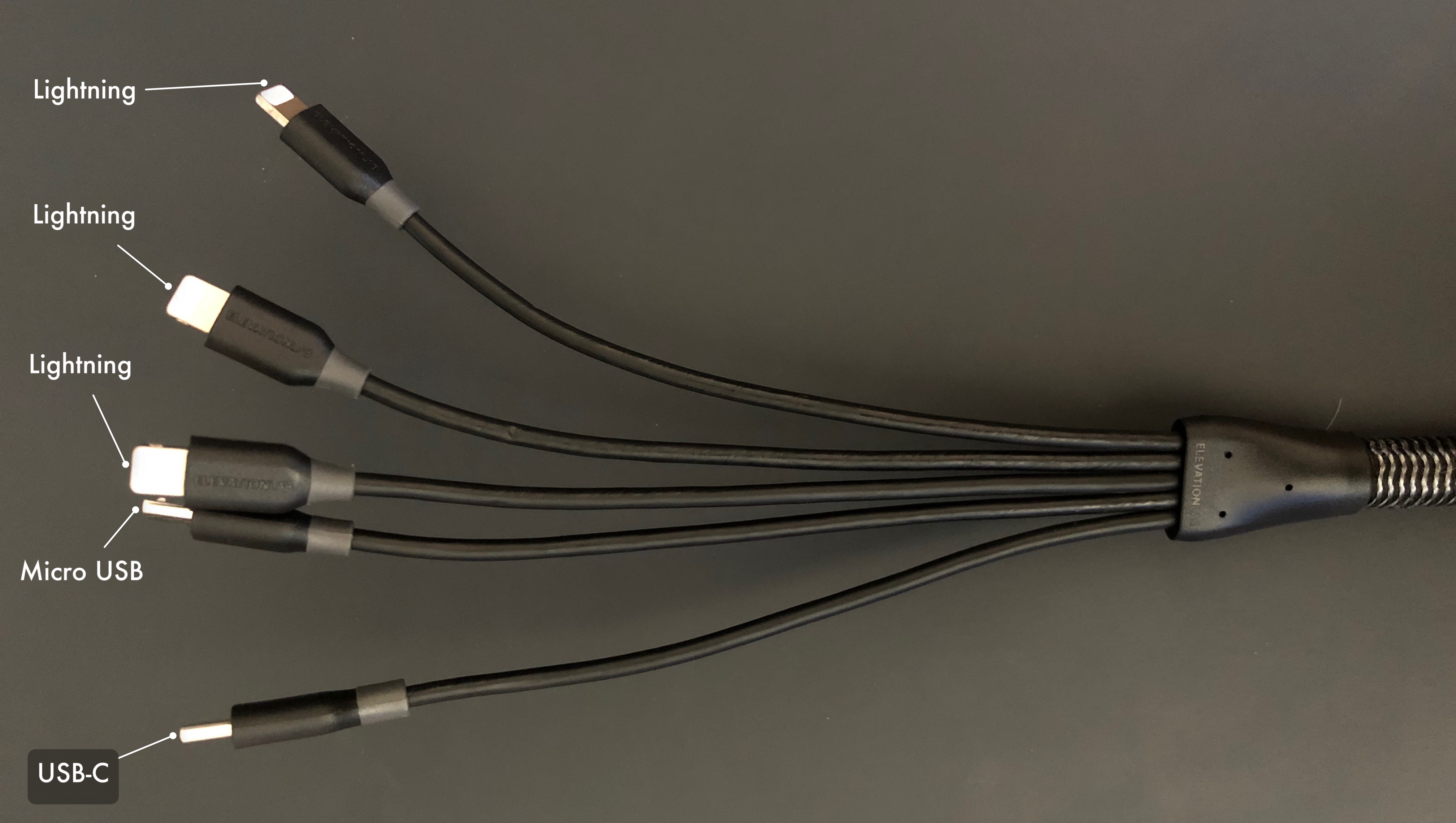 So everything is great now and the problem is solved? 😔 no..
So, what's the problem? The USB-C Cable is the problem. It doesn't click in and stay in the device like every other USB-C cable. So you plug it in, get no confirmation that it's seated, then pushing harder, to the point that you think you are going to break something and after all that, the plug just falls out of the device. (This has since been resolved, although I am not sure what changed to make the cable start working correctly??)
A couple other things have come to mind as we have used it a bit.
We may be too far into the transition from lightning to USB-C for this to make sense. Being that it is one cable, these are the only plugs you get.
Following the item above, this means If one cable goes bad, nothing you can do about it.
The USB-C connector is not PD.
We are going to go back to our old setup for now until I find something else.
Even though it didn't work out for us, I wanted to post this in case it happens to meet the needs of someone else!