An Everyday Backpack
I have a confession. I am addicted to bags. Backpacks, messenger, camera, you name it. Part of this comes from the eternal quest for "the perfect bag." It seems that every bag ends up falling below my ideal in some way.
I am not going to drag you through a bulleted list of all the things I want in a bag, but instead, I want to talk about the bag I have now that could be the one.
Ok, so tell me what bag it is already!
Peak Design Everyday Backpack 20L - Charcoal 🎒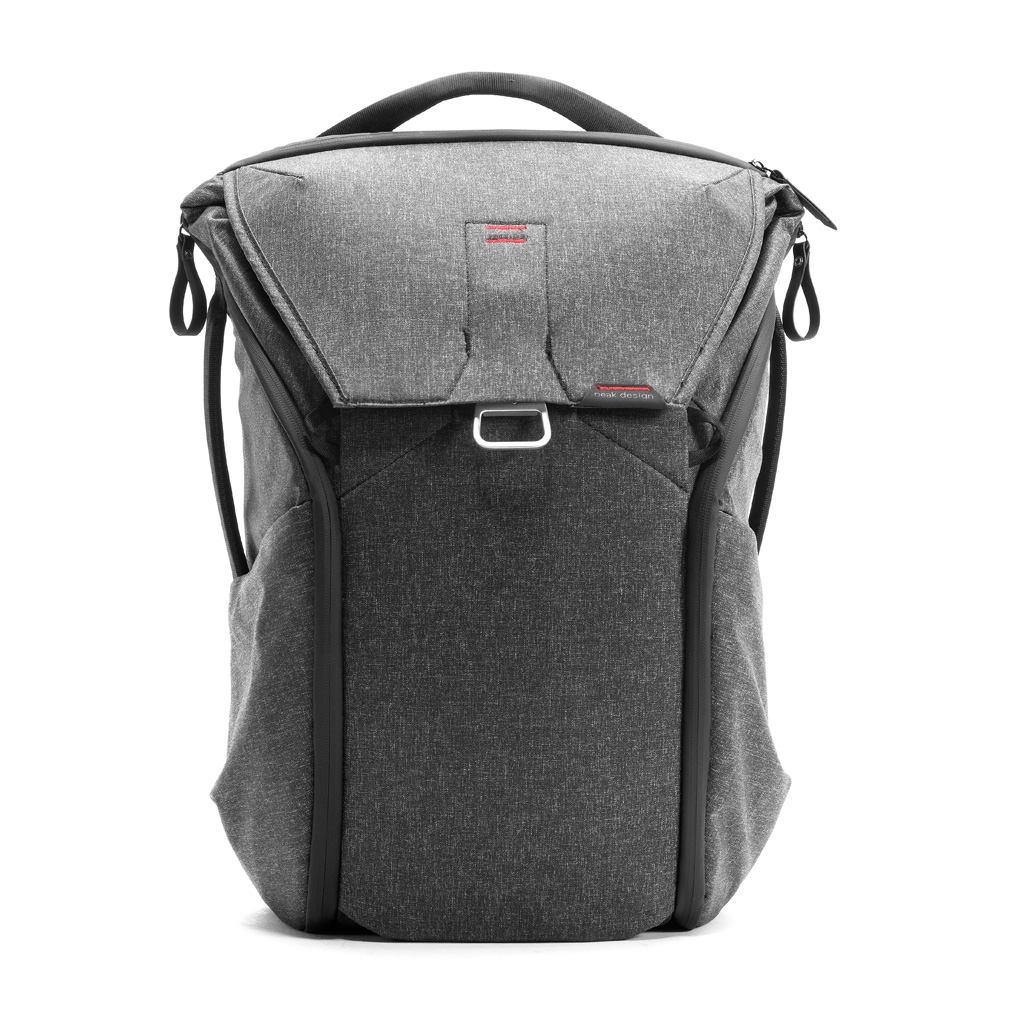 This bag has an impeccable design, and the quality of materials is top-notch.
From the first interaction with the packaging, it was clear that a great deal of thought and care went into this bag experience. As I began going through the various compartments and features of the bag, it felt as though I must have been in the room giving feedback along the way when the bag was being conceived because so much of the design felt familiar and perfectly suited for me. Each feature of a product should be scrutinized before adding it to the inclusion list. One failing of many bags is the seemingly random collection of pockets, clips, straps that aren't of any real value but lend to the illusion of versatility. Each feature within this bag serves a purpose and had to justify its existence before being added, and it shows.
Although this is technically a camera bag, that is not the primary purpose I wanted it to serve. There are a lot of camera bags that are great at holding camera gear, but not so great for daily use in other areas. The Everyday Backpack strikes just the right balance for my needs. Part of what I need is a safe place to store my camera (whenever it gets here.. #StillOnBackorder 😕), and traditional bags are terrible at protecting camera gear. This bag allows for storage of a camera and plenty of space for other items. There are dedicated slots for a laptop and tablet, as well as a quick access top pouch for items that are needed in a hurry. There is easy access to the contents via the side openings or the top. And let me tell you, the clasp for the top portion is a thing of wonder. It has multiple attach points to allow for the bag to grow and shrink to hold contents and is just so damn satisfying to open and close — a mix of hardware clasp and magnets.
The bag is excellent, and I feel good about it, but of course, it's been 24 hours. I will be using this as my daily backpack going forward, and I am sure I will have updates that I will add below as we progress.
Good products are made; great products are designed.
They have earned the right to put Design in their name, in my opinion.