Boosted Board - Extended Range Battery Upgrade!
After a much longer wait than expected, it has finally arrived! It's time to swap out the standard battery with the all new Extended Range Battery on my Dual+. The upgrade did involve more than I expected, but overall it's pretty dang easy. Check out the photos below for a quick overview of what is involved.
Step 1: Here is the box that got delivered with the new battery, tools, and extra hardware.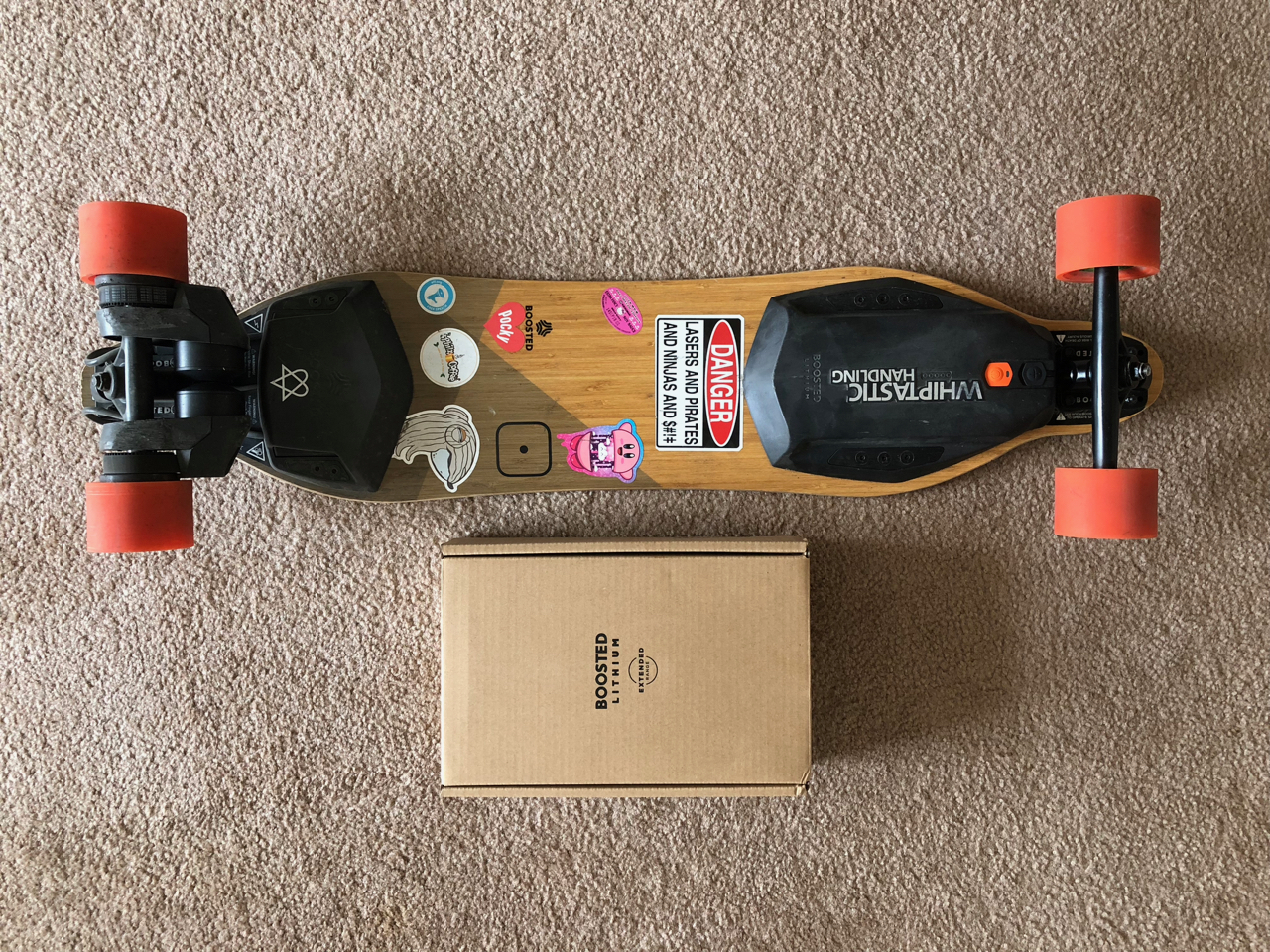 Step 2: These are the three main parts that need to be installed. Extended Battery, New Front Riser, and New Rear Riser.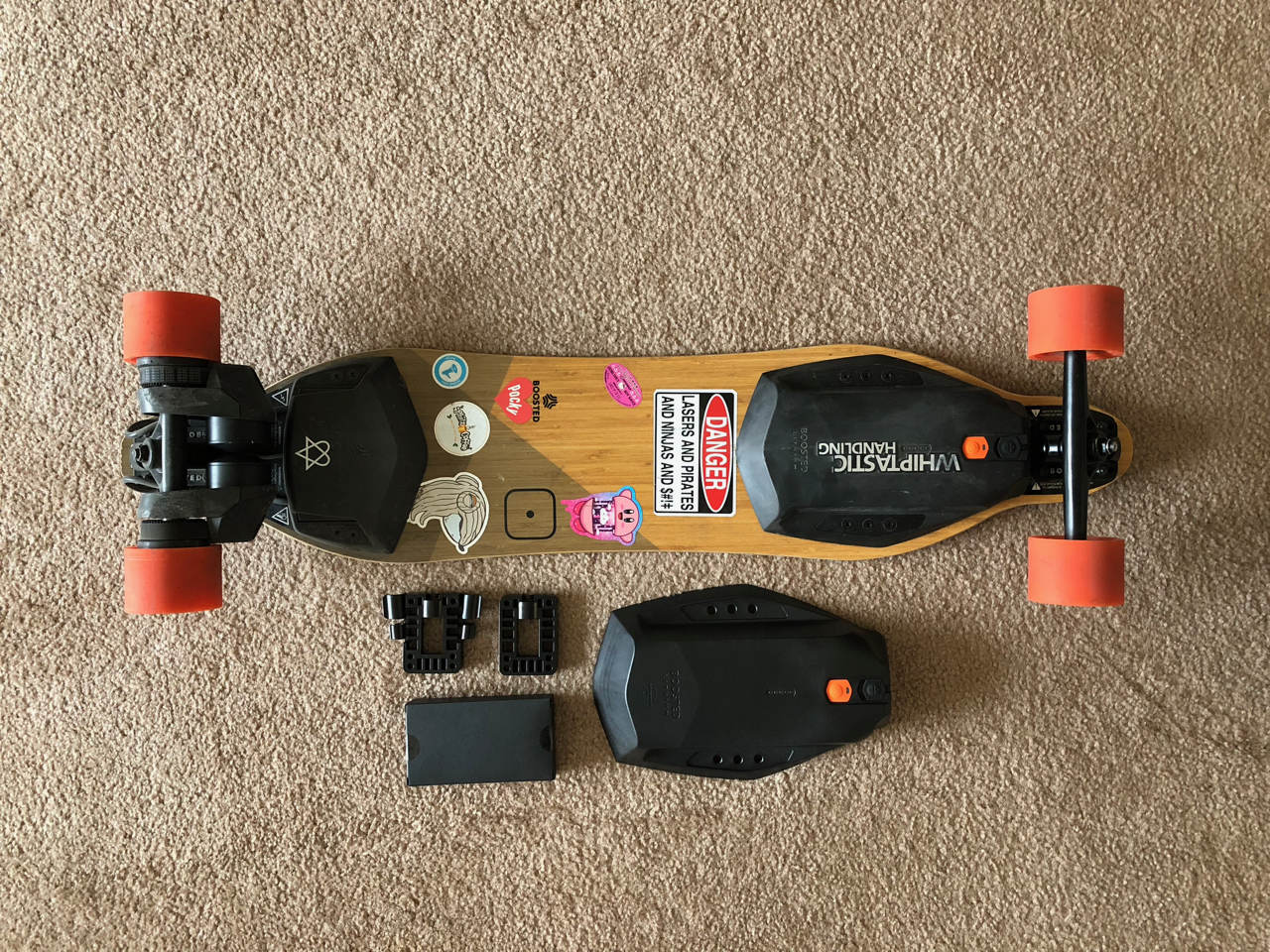 Step 3: Removal of the Standard Battery.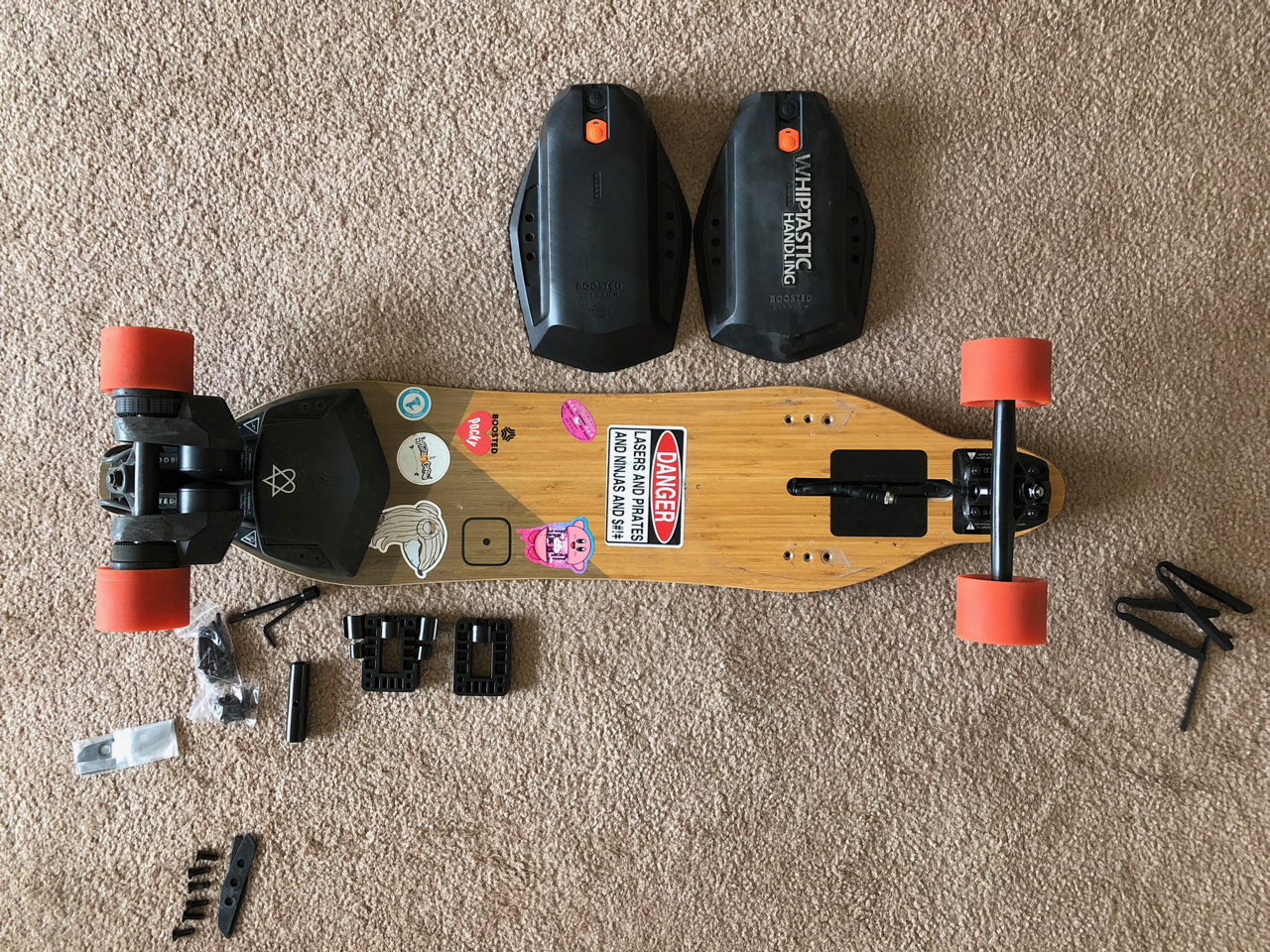 Step 4: Swapping out the Front Riser with a new taller version.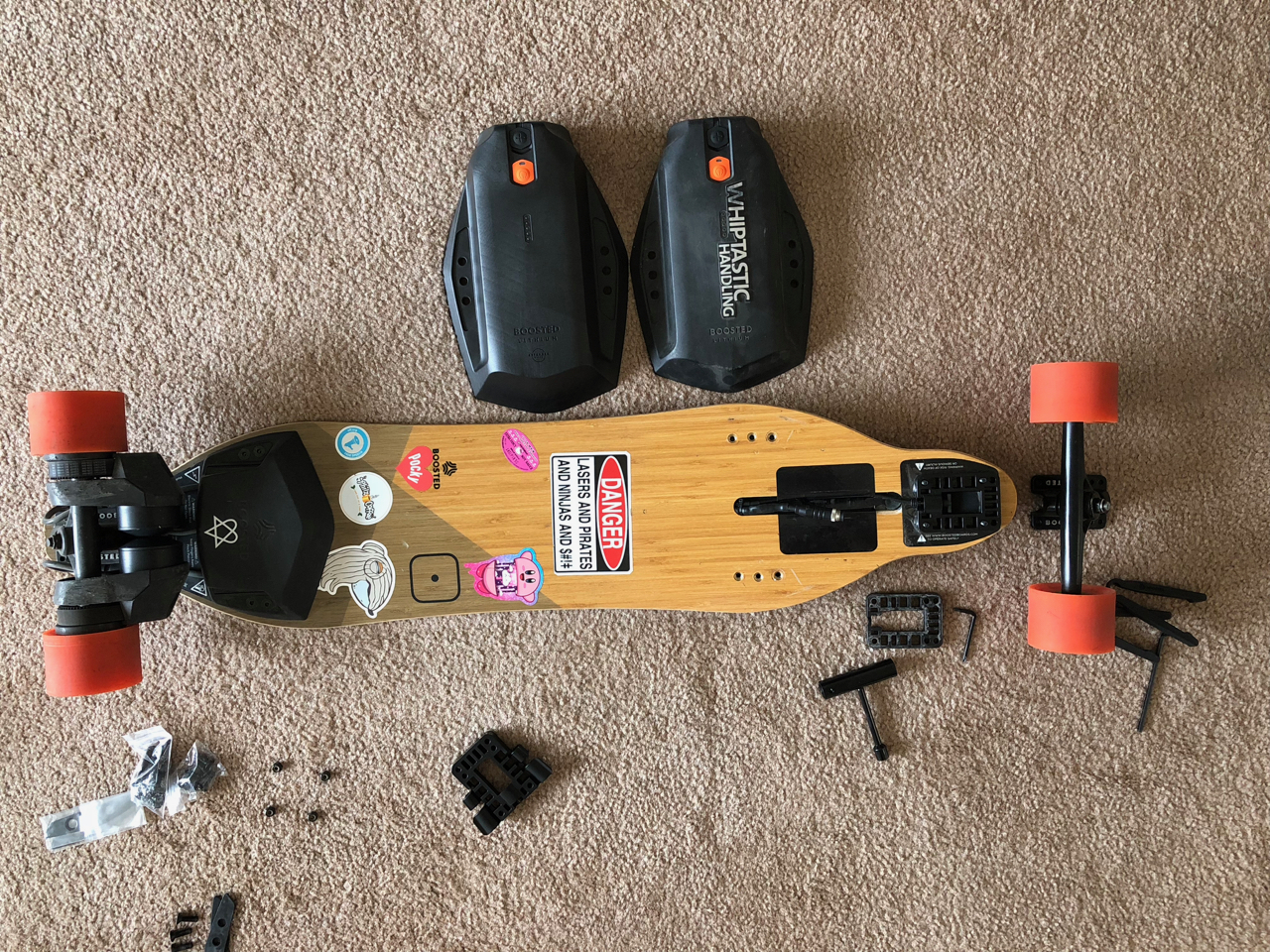 Step 5: Swapping out the Rear Riser with a new taller version.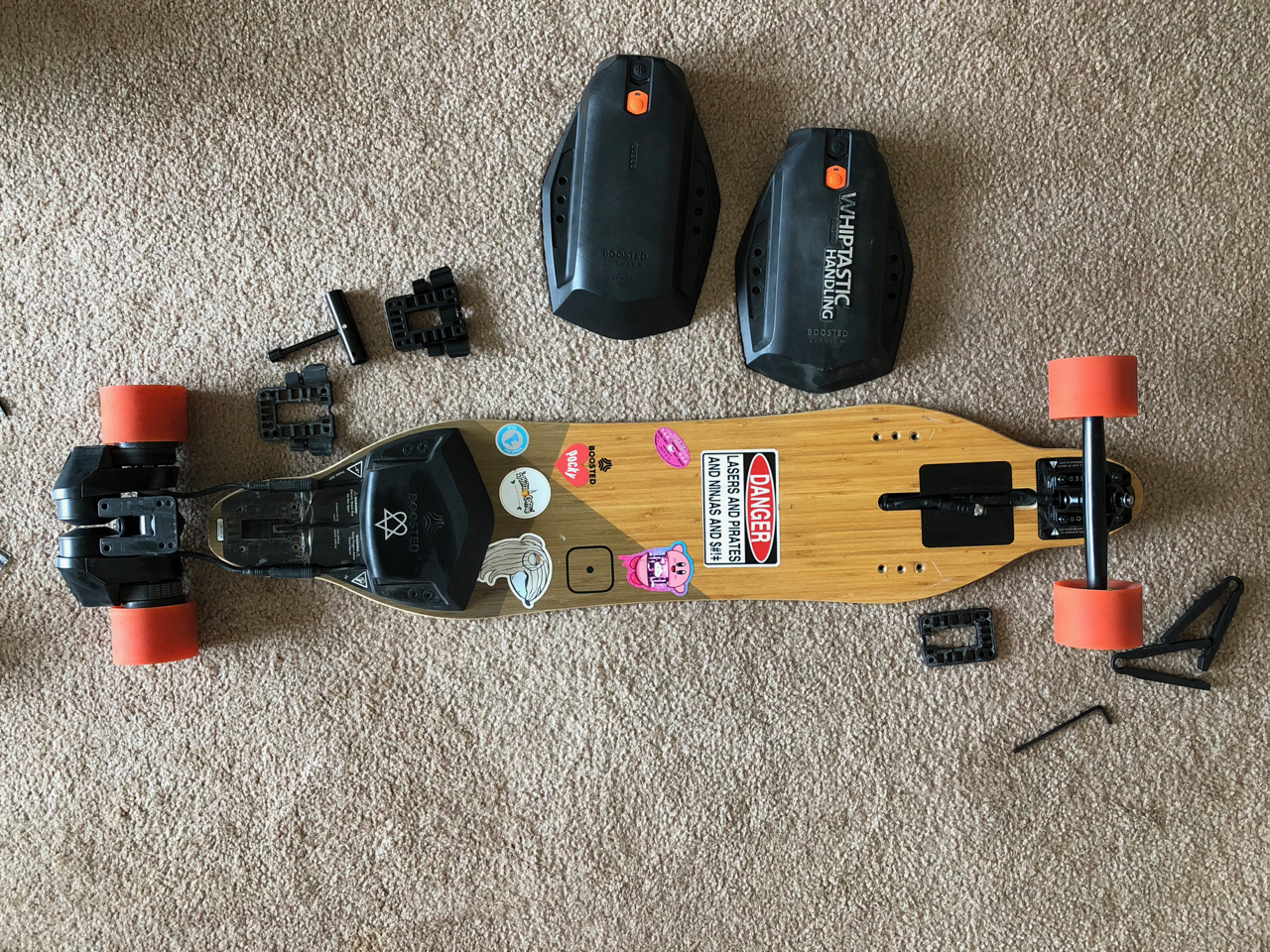 Step 6: Installing the new Extended Battery.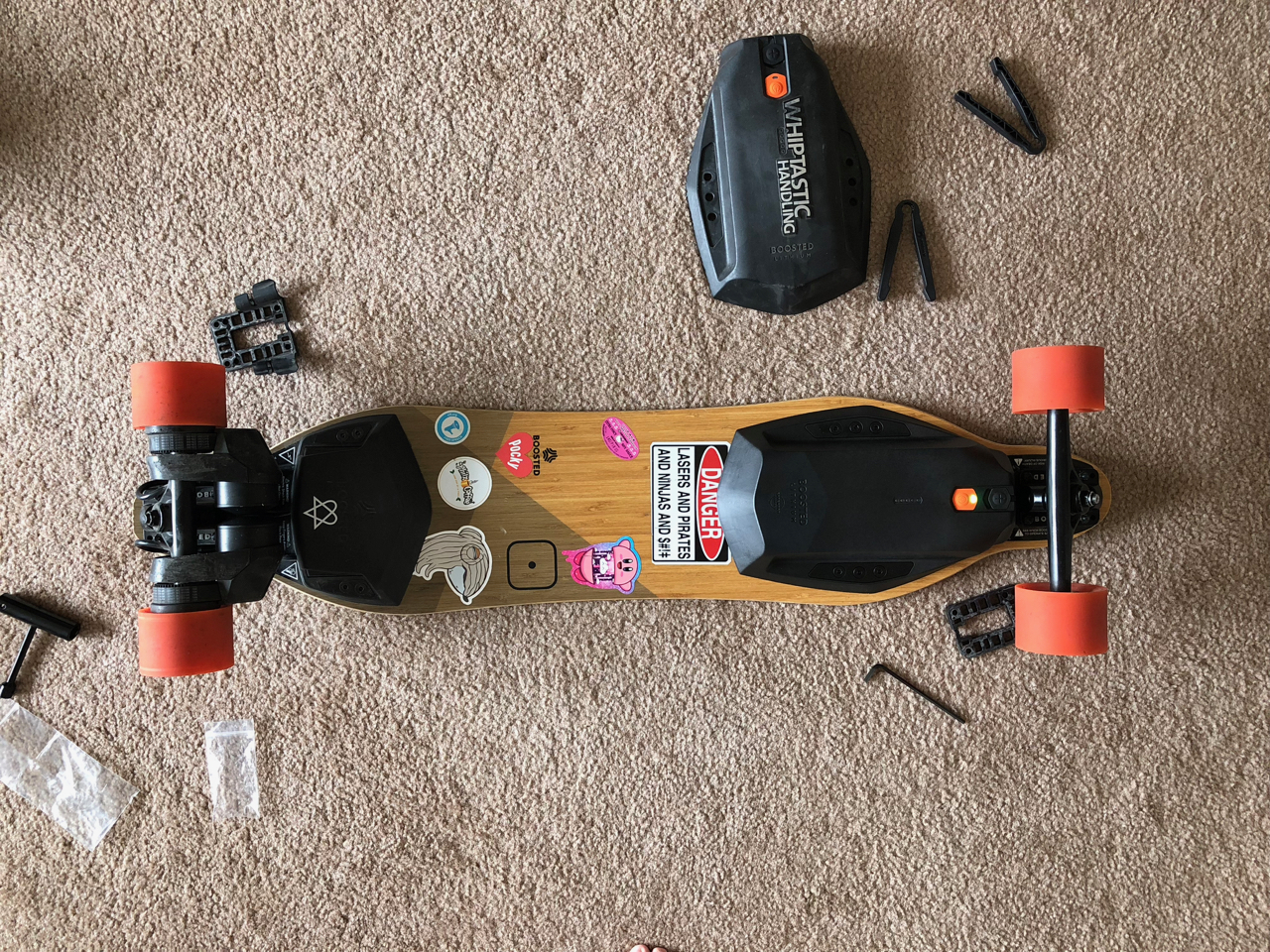 Step 7: Finally, a firmware update.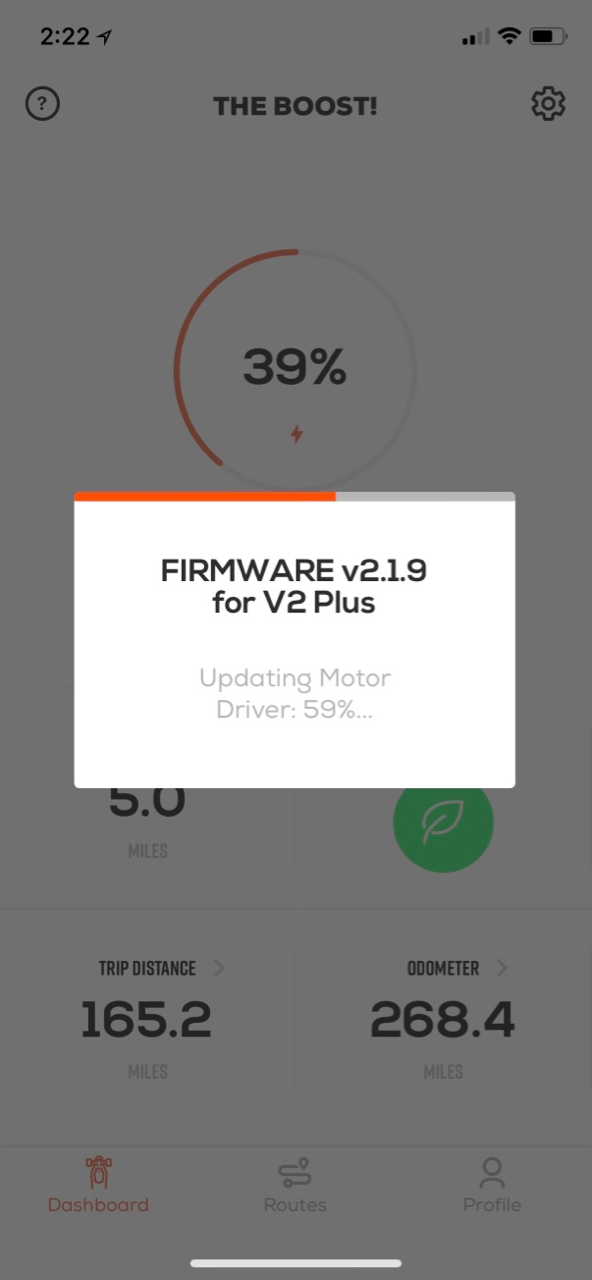 Now you just need to charge it up and ride!