Dell U3818DW - 38" Ultrawide Monitor Paired with MacBook Pro
I recently jumped into the world of ultra big, and ultra wide monitors! Here is what happened..
Monitor information Size: 38 Inch Ultrawide Curved Display Resolution: 3840x1600 Connection: USB-C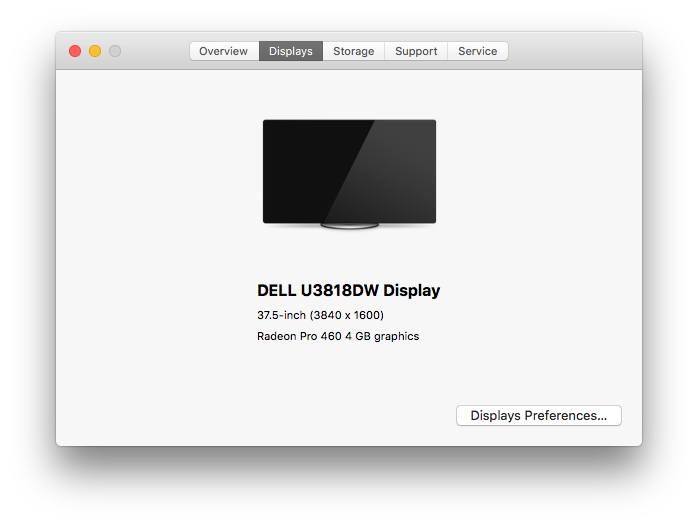 Laptop Information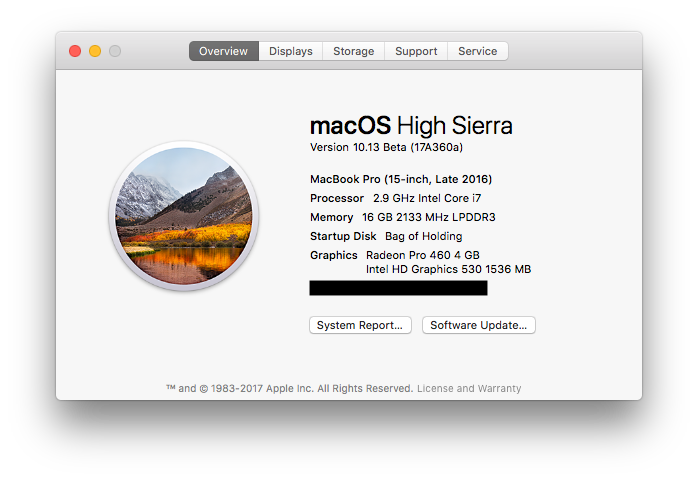 First a couple general observations
The box that it came in is huge! No, seriously, it's HUGE!
The USB-C cable that comes with the 2016/2017 MacBook Pro is "Charge Only" and can't be used with this monitor.
I haven't used an ultra-wide monitor prior to this, and it does take some getting used to.
Let's start with the great things!
This resolution is crazy! I was somewhat worried about the PPI since I was coming from the Retina MBP screen, but this monitor looks great.
I have never liked two monitors side by side because of the disgusting bezel split in the middle. This monitor fixes everything wrong with that setup.
Because it has a 21:9 aspect ratio, if you ware watching movies of similar aspect ratio, it's awesome to see them fit so perfectly
Overall, it's an absolutely beautiful monitor.
Ok, now onto the not so great things.. (Issues)
The monitor does have speakers built in that are simply 'ok'. Audio will play through the monitor, but you cannot control volume using macOS volume controls.
Brightness cannot be controlled from macOS controls. Also, Night Shift is not compatible with this monitor.
Not really the monitor's fault completely, but transitioning between 'clamshell mode' and laptop mode still sucks.
The Everything falls asleep unless amphetamine is running.
Only has one USB-C connection.
Because your MacBook Pro is closed, you can't use the TouchBar. Bummer!
You also can't use TouchID. Mega bummer!
Not sure why but, Final Cut Pro X refused to run while connected to this monitor.
The monitor does not have an integrated webcam (I knew it didn't when I purchased it), but something to be aware of if you need video capabilities.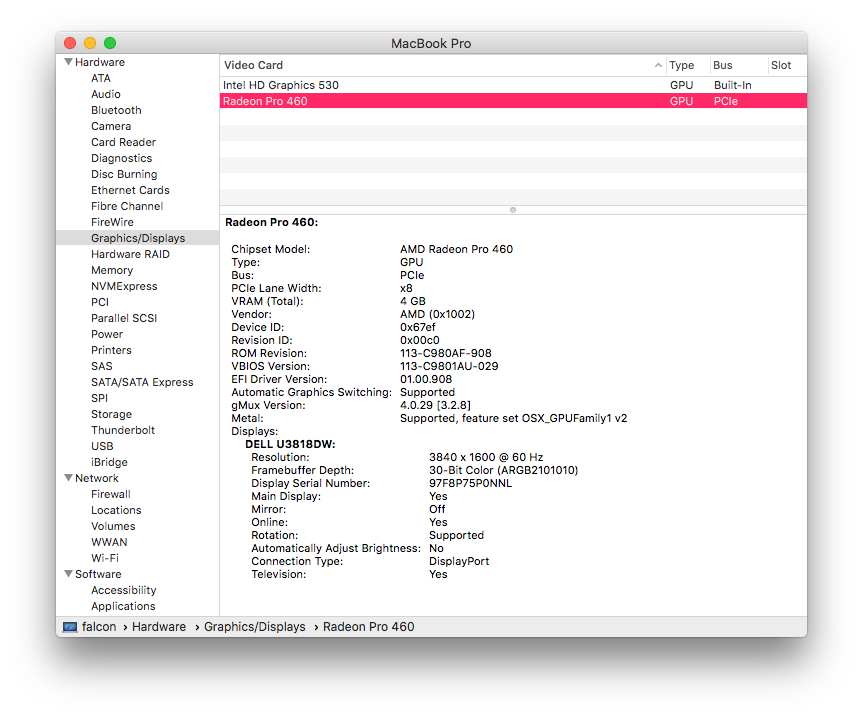 I think a lot of the control issues that I am seeing are due to macOS seeing this display as a 'TV' rather than a monitor.
Final Verdict I really like this monitor! But.. given the issues, I am going to return it.🙁 Going to wait until there is a giant ultra wide that is more compatible with macOS.
I have to imagine connecting this to a Windows computer would be a much better experience since there are specific Windows drivers for this monitor.
UPDATE
I have now also tried the Acer XR382CQK – 37.5" Ultrawide Monitor.