Alt. Mobile Gaming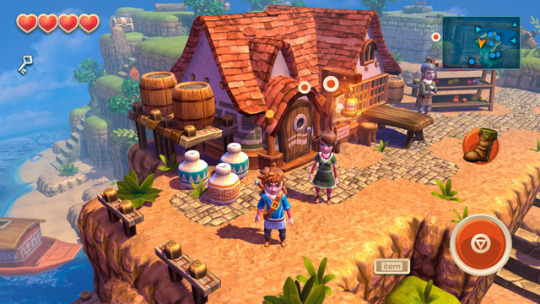 Generally, the term "Mobile Gaming" refers to playing video games on a mobile device such as a smartphone. For the purpose of this post however, I am referring to mobile gaming as the ability to move a game and its state from one device to another, seamlessly. The game that sparked this post and my modified definition of mobile gaming is Oceanhorn. Oceanhorn is a universal app for iPhone, iPad, and Apple TV. This game and the platforms in which you can play it are pretty amazing.
First, the fact that a game of this quality and polish only costs a mere $8.99 blows my mind! But, follow that with the ability to play this game in the living room on a TV in 1080p, to an iPad, to an iPhone, migrating all play states seamlessly through iCloud, and now you have a true definition of 'mobile gaming'. With the launch of the 4th generation Apple TV, gaming was made out to be a big push for the device. It was easy to be weary of this, mostly due to the fact that it could easily just be about phone games on the living room TV, and that didn't sound compelling. Oceanhorn was the game that made the idea of gaming on the Apple TV make sense. This game represents the type of gaming platform I have always wanted: something that is versatile and changes to fit my surroundings. At home, a bluetooth controller in hand in front of the TV. In a hotel room traveling for work, on my iPad Pro with that same controller. Waiting for car service, on my iPhone 6s. The game is capable of adapting to all of these scenarios without losing any of my progress.
The Apple TV comes with the new Siri Remote, and that can be used as a controller for games. For a game like Oceanhorn, however, a traditional gaming controller is really the way to go. At the time of this writing, the best controller out there is available from the Apple Store and is called the Nimbus, by SteelSeries. It is very comfortable to operate and has all the buttons you could want for games like this. Because it is Bluetooth, you can connect it to all your iOS and Apple TV devices. It pairs really nicely with the iPad Pro for on-the-go gaming.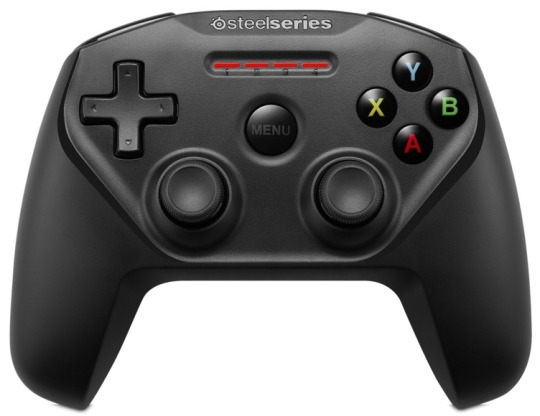 Gaming is an always evolving area when it comes to technology, and I hope ideas like this help to push gaming more towards bringing games to where we are instead of pushing us to be where the given platform is. Of course, this setup is still technically all one platform, but it still does a much better job of bringing my game to me than any of the major console makers who have had living room consoles and handhelds for years and failed to implement this tight integration.